What's the Schedule?
Here is a general overview of the conference schedule and offerings – a more detailed agenda will be available shortly so please check back soon.  
Monday, September 8, 2014
Workshops (additional cost) begin at 1:00 pm and end at 4:30 pm ET unless otherwise noted below.  More detailed information here.  
**CMWorld Opening Reception begins at 6:00 pm ET
Tuesday, September 9, 2014
A full day of fantastic content, including general sessions, break-out sessions, and networking opportunities starting at 8:15 am.  
**Evening entertainment begins at 7:00 pm ET.
Wednesday, September 10, 2014
A full day of fantastic content, including general sessions, break-out sessions, and networking opportunities starting at 8:30 am.
**A free night to yourself to experience and explore Cleveland.
Thursday, September 11, 2014
Industry Labs begin at 9:00 am ET (additional cost). More detailed information and breakdowns here.  
Each lab is led by an instructor, with guest stars presenting throughout the day. Most labs will serve between 40 and 100 attendees (max).
Keynote Sessions Include: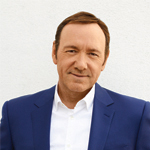 Keynote
Kevin Spacey, Award-winning Actor and Producer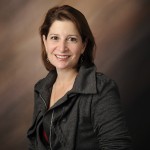 Keynote
Julie Fleischer, Director, Media and Consumer Engagement, Kraft Foods
Finding Your MOI: Moments of Inspiration with Content
Andrew Davis, Author, Brandscaping
Breakout Sessions Include:
How GE Determines What Channels Make the Most Impact
Katrina Craigwell, Global Manager, Digital Marketing, General Electric
The Most Successful, Longest Running Retention/Loyalty Program in History
David Jones, Publications Manager, John Deere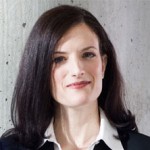 Can You Measure Storytelling? [New Research]
JoAnn Sciarrino, Knight Chair, Digital Advertising & Marketing, UNC Chapel Hill
Inside Progressive's Internal Content Creation Machine
Jeff Charney, Chief Marketing Officer, The Progressive Corporation
Building a Digital Storytelling Experience Team
Steve Clayton, Chief Storyteller, Microsoft
Implementing a B2B Content Marketing Strategy from Scratch
Emmanuel Laroche, Vice President Marketing & Consumer Insights, Symrise NA
How REI Moves Mountains with Disruptive Content Marketing
Paolo Mottola, Digital Engagement Program Manager, REI
Cultural Beliefs and Global Marketing by the Numbers
Nataly Kelly, VP of Market Development, Smartling
Data, Digits & Dummies – What You Know about Content Marketing May Be Wrong
Scott Stratten, Author, QR Codes Kill Kittens & UnMarketing
Skills Needed for Next Generation Content Marketing Teams
Rebecca Lieb, Author, Content Marketing
Creating a Seamless Video Strategy on a Budget
Tim Washer, Social Video Producer & Comedy Writer
Stealing the News Magazine Playbook to Create Compelling Corporate TV
Maggie Burke, Senior Director in Corporate Marketing, EMC Corporation
"We're So Sorry…" – Content Strategy for Apologies
Jonathon Colman, Content Strategist, Facebook
Storytelling & The Next Level of Content Marketing
Shane Snow, Co-founder and Chief Creative Officer, Contently
Executing a Content Audit You Can Actually Use (for marketers)
Rachel Lovinger, Experience Director, Razorfish
Turning Fans into Customers with Facebook Content (ADVANCED)
Jon Loomer, Advanced Facebook Marketing Strategist, Jon Loomer Digital
How to Market Your Content "Off-Site" and Why It's Critical to Get Right
Chad Zimmerman, Co-Founder and President, STACK Media, Inc.
The Agency Model is Dead (Why You Need to Know and What's Going to Fix It)
Kirk Cheyfitz, CEO and Chief Storyteller, Story Worldwide